The High Court has overturned a recent decision granting Mr Muhammad Younis an award of close to €92,000 as a result of exploitation in the work place.
Mr Younis came to Ireland in 2002 to work in a restaurant owned by Mr Amjad Heussein. He worked 11 hours a day, seven days a week for what was described as "pocket money" as a chef until he left his job in 2009.
He brought an action to the Rights Commissioner Service claiming he was grievously exploited under the Employment Acts, the Organisation of Working Time Act and the National Minimum Wage Act.
The Rights Commissioner upheld his claims and this was confirmed by the Labour Court who granted him an award of close to €92,000 in compensation and back pay.
Before any compensation was paid, Mr Heussein was granted leave for Judicial Review. He claimed that because Mr Younis had no Employment Permit, no Employment Contract existed and Mr Younis could not seek redress based on these Acts.
Mr. Justice Hogan in his judgement referred to the prevailing position that a Non National cannot lawfully enter into an Employment Contract without the required Employment Permit issued by the Minister.
 He went on further to say that it is a criminal offence for both the employer and employee to engage in employment without the necessary Permits. Hogan J ruled in favour of Mr Heussein as Mr Younis was not allowed to benefit from his illegal conduct.
In his conclusion Hogan J identified the irregularities in these Acts, in that undocumented workers will not be allowed to avail of the benefits under the Employment Acts, and in 2012 a Private Members Bill was published outlining these irregularities and possible ways to overcome them.
This Bill outlines that Non National Employees should have the right to rely on and enforce their Employment Contracts just as if an Employment Permit had been issued to them by the Minister. However it remains to be seen if this Bill will be enacted.
Please contact Immigration Law Consultants, 70 O'Connell Street Limerick at (061)774377 if you are a Non National worker experiencing difficulty in the work place.
Mr Mallak, A Syrian National who had successfully applied for asylum in Ireland and had being declared a refugee was refused Irish Citizenship by the Minister for Justice.
Mr Mallak brought an action to the High Court when the Minister failed to give any reasons as to his decision not to grant citizenship. Cooke J held in this case that "the minister does not need to have or to give any reasons for Continue Reading »
The Irish government has been criticised after a 100% increase in fees for non-Europeans to stay in Ireland for more than 3 months was announced, with notice given of just 5 days.
A new €300 fee has been put into effect which many believe goes against the governments own commitment to implement a more modern and transparent Immigration System.
The consequences of this fee increase are that Non-EEA nationals will now have to pay €300 to register with the Garda National Immigration Bureau if they are staying in Ireland for more than 3 months.
This increase puts more financial strain on individuals and families who are legally resident in Ireland, as Irish registration fees are amongst the highest in Europe.
The new increase will affect many migrants whose skills, talents and abilities are contributing to the repair of the Irish economy.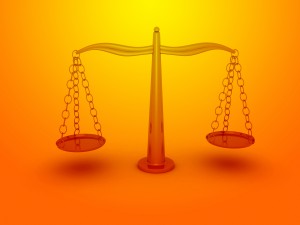 The Zambrano decision was a very significant case in Immigration Law in Ireland.
The Zambrano case found that a Non-European Union National parent of a EU citizen child has right not only to reside within the EU member state but also to be granted a Work Permit so as to ensure that the EU citizen child can benefit from his or her rights as an EU citizen. Continue Reading »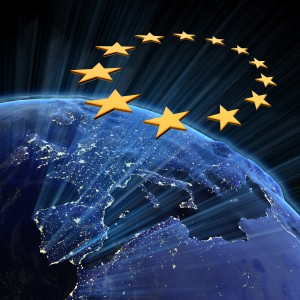 The Irish government has declared that Bulgarian and Romanian citizens will be free to work in Ireland immediately.
This move comes seventeen months ahead of schedule as under the countries' accession to the European Union 2007, it was considered that there would be a seven year transition Continue Reading »